The division is a supplier of essential products and services that improve productivity and quality in the construction, assembly and manufacturing industries.
The division's diversified business portfolio consists of market-leading companies operating in industries where product performance and regulatory compliance are vital and where the best solution wins. The divsion has a clear business focus, driving customers' businesses forward by understanding their needs and to supply the most effective, safe, and sustainable solutions. Coupled with a forward-looking product strategy, rigorous quality control measures and a strong commitment to operating sustainably in all aspects, the division is determined to generate solid growth with best-in-class margins and returns.
Our companies
Building Materials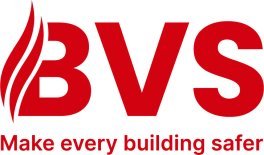 BVS is a Norwegian expert in first line of defense solutions against uncontrolled fire, committed to world-class standards of excellence in the design, manufacture, and distribution of life saving products. Whatever the customer need inspection hatches, smoke hatches or an automatic fire curtain system installed, BVS has them covered.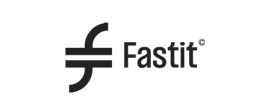 Fastit helps global companies into the new era of fastening with innovative solutions for lightweight and mixed materials. The Swedish team help customers to improve and increase profitability by working closely together, to continuously improve availability and minimize interruptions in the production line.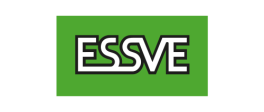 ESSVE is the Nordic market leader within fastening technology, committed to help the professionals get the job done. ESSVE has a long tradition of developing new, innovative products together with professional craftsmen.. ESSVEs leading position in the construction industry results from their core philosophy: Innovation through insights into our customers' needs and behaviours. Every day, over 5 million ESSVE screws are sold.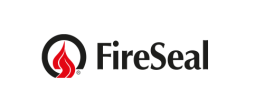 FireSeal is a Swedish passive safety products expert, offering soft fire sealing systems for feedthroughs of piping and cables in the marine, offshore and construction sectors. The company was founded over 40 years ago to carry out a mission from the Swedish Government – to develop a system for fire sealing Sweden's nuclear power plants. Building on this pioneering work, FireSeal has developed a successful business in two sectors: marine and offshore in Asia and the U.S., as well as the construction sector, primarily in Sweden and Norway, where FireSeal is the market leader in soft fire sealing solutions.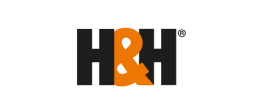 H&H is a Finnish supplier of collated fastening products under its own brand with complementary products and machines. H&H has a strong position with a well-established network of resellers in Finland.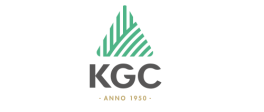 KGC is the Swedish specialised supplier of professional tools for bricklaying, plastering and tiling, whose expertise stems from their craftsmanship background. The company develops, designs and offers a carefully selected range of ergonomic paving, bricklaying, plastering and concrete tools that will serve for a long time and serve well.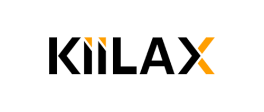 Kiilax is Finland's largest manufacturer of wooden wedges. Since its start 30 years ago, the company has mainly manufactured and sold its own products for the construction market, including Kiilax's patented inspection hatches and plywood-based products.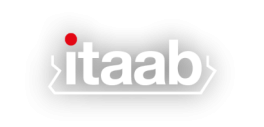 Itaab is the market-leading manufacturer and supplier of metal roofing in Sweden, known as a flexible player with the highest quality in design and execution. Customers are mainly roofing contractors for new construction and renovation of mainly community properties.

Elkington is a leading actor in floor access hatches in Sweden, but also offer related products such as wall and roof hatches. Customers are primarily construction companies that deliver to projects within infrastructure and commercial premises.
Case: Kiilax will continue to grow – fron Finland to the rest of the Nordic region


With strong growth and healthy profitability, the construction materials company Kiilax has become a force to be reckoned with in its home country of Finland. Through Bergman & Beving's acquisition, Kiilax's journey of growth will continue from Joensuu and spread through the Nordic region.
Kiilax is based in Joensuu in eastern Finland, where for 30 years the company has developed products focused primarily on the construction industry. Since the beginning, the company has worked with processing plywood and other wood material in its own production facility, such as manufacturing wooden wedges. Kiilax even means "wooden wedge" in Finnish.
In Finland, Kiilax is also a major contender when it comes to inspection hatches. It has two patented screwless fastening elements that are quick to install. The hatches are carbon-neutral and are also available as heat and smoke vents. Kiilax has posted strong growth of approximately 40 percent in the last two years, with highly favourable profitability, which led to Bergman & Beving taking notice of the company and eventually initiating a dialogue about an acquisition.
"Kiilax is a very well-run and profitable company, with excellent performance measures and a strong market position in its segments. The company's management is very experienced and motivated, and will retain a 25-percent holding in the company," says Mats Gullbrandsson, Division Head of Building Materials at Bergman & Beving.
All of Kiilax's products are manufactured in Finland, either in its own plant or by sub-suppliers close to Joensuu. This reduces the risk of interruptions to delivery and built-up inventory in addition to benefiting the environment. The strategy going forward is to continue to grow in the company's home market of Finland while entering new geographic markets and retaining profitability.
"Kiilax has the potential to expand its operations to Sweden as well as Norway, and there are several ways to do this as part of Bergman & Beving," says Mats Gullbrandsson.